Bible Preaching & Teaching
By far the most important ministry of Emmanuel Baptist Church is the Bible preaching and teaching that takes place when we meet. Every other ministry is secondary to this one. The reason being is that God's Word changes lives. The Apostle Paul told the Corinthians that God has chosen the foolishness of preaching to save them that believe. For the most part the preaching that takes place is expository in nature. If you decide to visit Emmanuel you can be assured you will hear God's Word!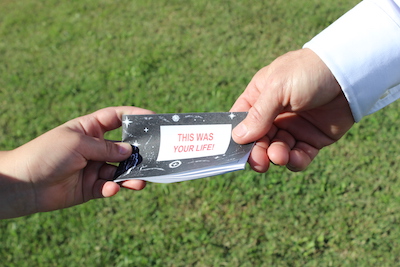 Soul-Winning Program
As a New Testament church we are commanded to be witnesses around the world as well as across the street. We have an active soul-winning / visitation program where we door-knock, canvas, follow-up on visitors, and generally spread the Gospel in our community. We use tracts, flyers, and whatever other Biblical means is necessary to give the Gospel to as many people as possible.
Sunday School
We only staff our classes with qualified and proven teachers. Our Sunday School program is divided by age groups so that our staff can teach God's Word as effectively as possible at a level the students will be able to comprehend. Emmanuel's Sunday School is a great place to get to know our church family! Click here for more information about each of the classes.
Discipleship Class
The Great Commission given to the church is three-fold: salvation, baptism, and discipleship. Along with the preaching in our services we offer a discipleship class on Sunday evenings.
Nursery for all Services
We offer a clean and caring nursery for all services. This allows parents to focus on the preaching of God's Word without distraction.
Ladies Fellowships
The ladies of Emmanuel Baptist church meet once a month for a time of devotion, fellowship, and fun. These meetings normally take place on Saturday afternoons.
Men's Prayer
Men's Prayer is a time for men who are concerned about God working in our church and community to come together and pray. This meeting takes place Sunday mornings at 9:00 AM.
Retirement Home Services
We have the opportunity to minister at Golden Living Center in Dexter, MO. We meet there at 2:00 PM every 3rd and 5th Sunday of the month. We sing songs from the hymn book and preach a message from God's Word! We count it a privilege to minister to both the residents as well the workers.
Home Bible Studies
We have a sincere desire that people have an opportunity to know what the Bible proclaims. The average American spends over 30 hours a week watching TV, while not even 1 hour reading the Bible. Life is full of questions needing answers. The Bible contains everything we need to know this side of heaven. It is God's instruction manual to his creation. Click here to learn more about our Home Bible Study ministry.
Scripture Ministry
One of the ministries of Emmanuel Baptist Church is the Scripture Ministry. The Lord allowed us to start this in the fall of 2007. Click here for more information about this exciting ministry.